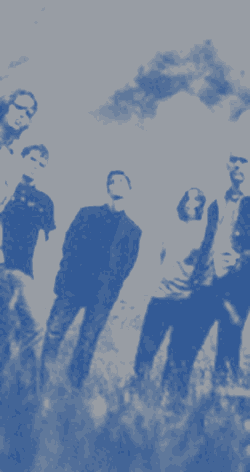 ...to this unofficial site about the music and magic of the band that call themselfs MOJAVE 3. I make no attempt to make this objective. This page is not free from linguistic defaults or misinformation even if I try to do my best :o). If you like to contribute anything, feel free to send me a mail at henrik.m@telia.com. I would like to give thanks to Christine at Ignition, All at 4AD and to Jeff Keibel, who´ve sent me lots of information.





4ad has confirmed the release of a new album , Excuses For Travellers , out may15th in Europe and the day after in the US and Canada. The album, which tracklisting is mentioned below, will be proceeded by two singles.In love with a view will be the first one. It´s a limited edition 7" single and features In love with a view and Prayer for the paranoid [Electric]. Release date is set to April 3rd.

The second singel will be Any day will be fine and is released may 1st. The 7" contains Any day will be fine and Always right. The Cd single will also feature a song called Crazy Koz

Also, Rachel is singing a duet with Mark Kozelek of Red House painters. They´re singing a John Denver Song called Around and Around on a tribute CD to him compiled by Mark K.

As you might have noticed, I´ve freshened up the site and made it look nicer (I think..) I know that it´s not perfect, and doesn´t work on older browsers, but when 99% of all my visitors uses Netscape / Explorer 4 or higher, i decided to do this anyway. Please mail me if you´re having trouble so that I can make this page available to as many as possible. Thanks!
---